Category: News
Hair Ideas For Wedding Guests
A wedding is a time to put on your finery and look your best, so it makes sense to have a hairstyle to match!  Book your hair appointment at Suzanne's hair salon in Coventry today.
2 August 2019
What Is Retinol & Do I Need It?
No doubt, most of us have heard of retinol - but do we really understand what it is and how it can be used to improve our skin? 
2 August 2019
Beauty Hints & Tips For The Over 40s
Whether you have spotted a few fine lines around the eyes and lips, are experience sagging skin or skin pigmentation, or are peri-menopausal, menopausal or post-menopausal, our skin & beauty specialists can help.
26 June 2019
Time For A Bikini Wax?
When it comes to a hair removal there are lots of different types and styles – so here's a guide to help you decide what wax you want this summer. 
21 June 2019
Summer Skin Saviours
The summer months can be harsh on your skin so check out these top tips from Coventry's top beauty clinic to keep your skin looking and feeling its best.
6 June 2019
NEW Demalogica Products
Suzanne's Hair & Beauty Clinic in Coventry is delighted to introduce two new Dermalogica AGE Bright skin products to help with breakouts and reducing skin pigmentation.
6 June 2019
Balayage & Ombré
Balayage is one of the most asked-for hair colours in our Coventry hair salon. In this article we explain a little bit about the balayage and ombré hair techniques as well as showcasing different effects we can achieve.
5 June 2019
Get Your Body Summer Ready
Get yourself looking summer ready with our guide and top beauty tips to all the must have summer treatments!
3 June 2019
Summer Hair Problems Solved
The sun's harsh rays, pool chlorine and sea salt are just a few of summer's guilty pleasures that can make your hair dry and lead to split ends and breakage – so check out these summer hair care tips from Suzanne's Hair & Beauty Salon in Coventry. 
17 May 2019
Look Your Best On Your Wedding Day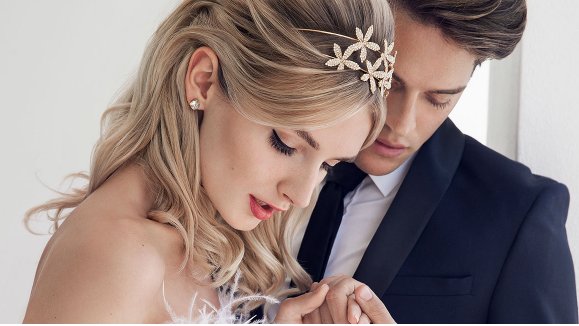 If you're planning to tie the knot this year, why not let our team help you look your best for your wedding day. We offer a full range of superb hair and beauty services to ensure you look your best.
30 April 2019
Concerned About Your Skin? Ask The Dermalogica Experts!
Time and hormonal fluctuations result in changes to our skin and body so if you have any concerns at all about the way you look, please speak to one of our Dermalogica experts at Suzanne's Hair & Beauty Salon in Coventry.
30 April 2019
Spring Hair Colour Trends
Want to change your hair colour but stuck for inspiration? Take a look at our top picks and predictions for all the best spring hair colours...
9 March 2019
How To Choose The Right Moisturiser
We all understand the benefits of cleansing, toning and moisturising, but how many of us are using the correct products? 
4 February 2019
How To Fix Hungover Skin!
The skin experts at Suzanne's Beauty Clinic in Coventry have the best skin hangover tips for you to try.  But best of all - cut down on the booze and your skin will be glowing in no time at all!
8 January 2019
Revive Your Skin After Winter
The winter months can be harsh on your skin so check out these top tips from Coventry's top hair & beauty salon to keep your skin looking and feeling its best this spring.
3 December 2018